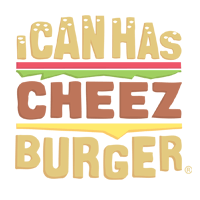 I Can Has Cheezburger?
Nothing is impossible. When Imgur user, dressgirl200, saw a poor Monarch butterfly with a destroyed wing, she took it upon herself to do a wing transplant, in order for it to fly once more. How beautiful is that? And it may sound complicated but her process made it look effortless. Check out her recorded process of the entire transplant below:
1

"The patient~ this 3 day old little boy was born with torn upper and lower wings. Let's see how we can help!"

---

2

"The operating room and supplies: towel, wire hanger, contact cement, toothpick, cotton swab, scissors, tweezers, talc powder, extra butterfly wing. (One of my little girls died a few days before and I kept her.)"

---

3

"Securing the butterfly and cutting the damaged parts away. Don't worry it doesn't hurt them. It's like cutting hair or trimming fingernails."

---

4

"Ta-da! With a little patience, and a steady hand, I fit the new wings to my little guy. If you notice, the black lines do not match completely and it is missing the black dot ( male marking) on the lower right wing, but with luck, he will fly!"

"The white powder on his right wing is the talc used to neutralize any stray glue and prevent his wings from sticking together."

---

5

"FLIGHT DAY! After a day of rest and filling his belly with homemade nectar, it is time to see if he will fly~"

---

6

With a quick lap around the yard, and a little rest on a bush, he was off! A successful surgery and outcome! Bye little buddy! Good luck"