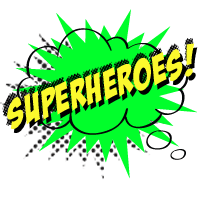 Superheroes
You Won't Believe What Deadpool's Done This Time. The Answer Will Shock You!
The people behind Deadpool's amazing, non-stop marketing have rolled out another project.



via @deadpoolmovie

This time it's a website called clickpooler.com making fun of clickbait titles and encouraging other people to use one of many clickbait templates (examples below) to fool their friends online.