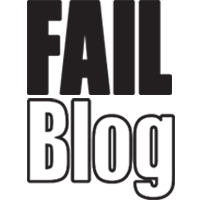 FAIL Blog
50 Cent Is in Trouble in Bankruptcy Court After Posing on Instagram With Fat Stacks of Cash
Broke rapper 50 Cent doesn't seem to be as bankrupt as he claims to be. After a few incriminating pictures came to light a judge has ordered him back into court to discuss the lack of transparency during bankruptcy filings.




Images like this one are what got him in trouble. The amount of money he is able to pose with have raised concerns that he hasn't been truthful about disclosing the amount of money he has. According to the Wall Street Journal, Judge Ann Nevins said, "There's a purpose of having a bankruptcy process be transparent, and part of that purpose is to inspire confidence in the process."




50 Cent's lawyer claims that all income has been reported and that the social media photos shouldn't be relevant. Still, maybe posting an image that suggests you're hiding thousands on dollars in your fridge wasn't the smartest thing to do while filing for bankruptcy.