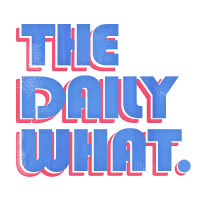 The Daily What
London Man Arrested for Hateful Tweets After 'Confronting' a Muslim Woman About Brussels
A London man ended up in big trouble after posting several awful Tweets about Muslims following the Brussels Attacks. His initial Tweet, where he describes "confronting" a Muslim woman was met with an appropriate amount of derision from other users who turned his phrase into a meme.



via @s8mb, @robmanuel, @Pandamoanimum

He clarified the incident with "The Telegraph" with an alternate version of events:

What everyone's got wrong about this is I didn't confront the woman," he said. "I just said: 'Excuse me, can I ask what you thought about the incident in Brussels?'"

"She was white, and British, wearing a hijab – and she told me it was nothing to do with her.

"I said 'thank you for explaining that' – and her little boy said goodbye to me as we went out separate ways."
Despite this alternate version of events, his Twitter stream has devolved into alternately spouting hateful things aimed at Muslims and retweeting stories about his "confrontation" Tweet.



via @MatthewDoyle31

But the story doesn't end there, he was arrested later for his hateful posts. The Telegraph gives details from a police spokesperson on the situation:
"A 46-year-old man was this evening arrested at his home in Croydon on suspicion of inciting racial hatred on social media. He has been taken to a south London police station and enquiries continue."