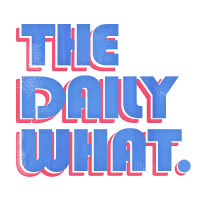 The Daily What
Let's All Have a Moment of Silence for This Lost Chicken Dinner
The people of Cheltenham, England were devastated by tragedy in the night. The extent of the fallout from this incident is as yet unknown. First reported by The Gloucestershire Echo, this sad, entire chicken dinner was found strewn about the pavement early Thursday morning.

Residents have been reacting on social media, most with compassion, some with outrage over the lack of coverage by 'mainstream' media outlets.



via @TheMediaTweets, @UcheAmako, @rey_z

Here's hoping the Cheltenham community is able to recover quickly from this incident. Someone will probably start a GoFundMe campaign for it if they haven't already.