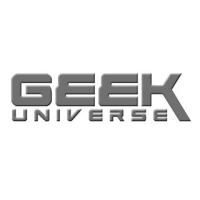 Geek Universe
And Today in Victorious Breaking News, Silicon Valley's Bertram Gilfoyle Joins the Cast of Spider-Man: Homecoming
Good lord, the promising developments just keep rolling in for this film. Just a couple days ago we learned that Donald Glover's joining the stacked Spider-Man: Homecoming cast, and now this? Gilfoyle, or the actor's actual name Martin Starr (but come on he will always be Gilfoyle in our hearts..)?

Lest we forget that Starr was also the scientist in the Incredible Hulk that ordered that clutch pizza that one time. Couldn't find a clip, but if you can drop that in the comments section!

Anyways, congrats to Starr on landing a role alongside some tremendously talented actors like Tom Holland (Spider-Man/Peter Parker), Robert Downey Jr. (Iron Man/Tony Stark), Marisa Tomei (Aunt May), Michael Keaton (The Vulture), Zendaya, Michael Barbieri, Kenneth Choi, and Tony Revolori.