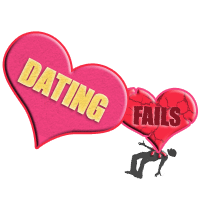 Dating Fails
This Lady Went to Jail for Having Sex So Loud It Shook Her Neighbor's Dresser
Amanda Warfel, 25, was sentenced to 45-90 days in York County Prison for disorderly conduct.

She was having sex so loud that it shook her neighbor's dresser. Her neighbor, Tanya Sailer, who lived with her terminally ill husband and their 5 children, had to give her daughter's headphones to block the noise.

Police described the noise as "loudly fornicating and banging around her bedroom."