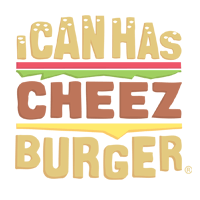 I Can Has Cheezburger?
They say you learn something new everyday... why not learn a whole batch of things at once? Expand your animal knowledge with these crazy cool 24 facts!
Which one blew you away the most?
1

Crested coua hatchlings have special markings inside their mouths to let parents know where to put the food.

---

2

Male llamas bite off other male llamas' testicles to get rid of competitors during the mating season

---

3

Hippos produce red sweat that looks similar to blood.

---

4

The yellow-backed duiker eats grass and fruit, but also any birds they can manage to catch.

---

5

Tigers love to swim and lions don't. This is genetic. So, ligers can also easily swim and tigons only do it when necessary.

---

6

Newborn pandas don't have black spots, they appear later. Just like Dalmatian puppies.

---

7

Possums eat dozens of types of venomous snakes and thousands of ticks. Also, they rarely get infected with rabies because their blood is too cold.

---

8

Penguins take turns sitting on their eggs. When a male goes away to eat, he usually can't find his way back and lets out loud screams. Females recognize their unique male partners' voices out of thousands, and scream back telling them where to go.

---

9

During mating season, deers wear twigs and bracken to attract females.

---

10

Elephants have hair that reflects heat from their skin and cools them down.

---

11

Quokkas swallow and digest their food, then throw it up and eat it again to get the nutrients they need.

---

12

Polar bears have black skin and colorless fur, so it does not get gray with age. The only body part that does turn gray with age is their claws.

---

13

Snails can sleep for up to three years.

---

14

When in danger, the tamandua releases a smell worse than a skunk.

---

15

Stingrays have an amazing sense of smell that makes up for having poor vision.

---

16

The needles of a porcupine aren't harmful for the first 30 minutes of their life before they become stronger.

---

17

Bearcats smell like buttered popcorn due to a compound found in their urine that is also found in certain foods.

---

18

Raccoons have sensitive receptors in their paws that allow them to climb almost any surface.

---

19

Male pond sliders grumble and females hiss. People use this to identify the sex of the turtles.

---

20

The protective shells of a baby pangolin are very soft when they are young, so the mothers curl around their bodies to protect them.

---

21

A mother bear typically has two to three cubs in a litter.

---

22

Crayfish eat their own shells to restore their calcium balance after shedding it.

---

23

American and Greater flamingos are different birds of a different color. Only their hatchings look similar.

---

24

If a snake looks like a sausage and its eyelids don't move, it is not a snake, but a harmless, legless lizard.