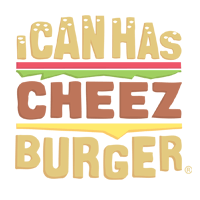 I Can Has Cheezburger?
Here is a man who truly, truly loves animals. Steve Greig, an accountant from Colorado was feeling distraught after one of his dogs died and after a month or two went by, he decided the only way he would feel better was if something good happened. So, Greig went into an animal shelter and asked for the dogs that no one wanted to adopt.
In The Pooch Times, Greig was quoted saying, "I grew up with a lot of pets. Both my parents were animal lovers and they pretty much always let me have whatever I wanted as long as I could take care of it. So (I adopted) a 12-year-old Chihuahua (named Eeyore) with a heart murmur and four bad knees, and I brought him home, and that was just the beginning of all the animals," he said.
Now Greig has 8 senior dogs that no one wanted to adopt! And that's not all, he also lives with his sister's dog, a roommate's dog, a pig named Bikini that thinks she's a dog, and he also shares a home with a menagerie of cats, chickens, ducks, pigeons, a rabbit, and a pond full of fish!
Talk about a full house!
"A normal day for me is getting up at 5 am in the morning and making breakfast for all of them, which, you know, there are 10 (dogs), and most of them have different diets," Greig said.

---

2

After making 10 breakfast dishes, Greig makes sure his senior pups are doing well by attending to their health problems. From there, Greig goes off to work and returns in the afternoon for the pack's lunch time!

Other than making at least 10 breakfasts, Greig also looks after his senior canines by attending to their health problems. The accountant then goes to work and returns by the afternoon to provide lunch for the pack.

---

3

Greig says his schedule is filled with grooming appointments for his pets.

---

4

When a member of his wolf pack passes on, Greig continues to adopt senior dogs.

Pictured here is Englebert, who recently passed away and Greig had this to say about his beloved senior chihuahua on Instagram, "when it was just the two of us, he said good bye, and then he was gone. I don't know if I will ever completely heal from this. But he knew.... I KNOW he knew how much he was truly loved. And in the end that's what matters."

---

5

Here's a picture of Bikini, the pig!

---

---

7

Why senior dogs? Greig explains. "They're just wiser animals.You kind of know what you want out of life once you become a certain age. These dogs know who they are and it's easy to develop a relationship with a person or pet who knows who they are."

---

8

Thank you, Steve Greig!