When will it ever end Jared Leto? When? In a recent interview Leto had with Rolling Stone, he shed some (unwanted) light on his process for trying to get into character for Joker, and ended it all with a ridiculous idea for how Joker would handle an interview.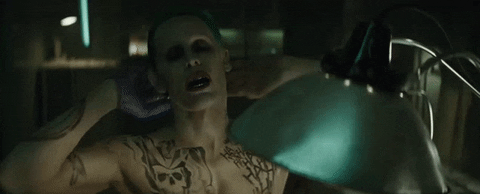 Before continuing, let's just say it's almost as absurd as Killer Croc's (Adewale Akinnuoye-Agbaje) routine when he watched straight up cannibalism videos to try and hone in on his character's mentality...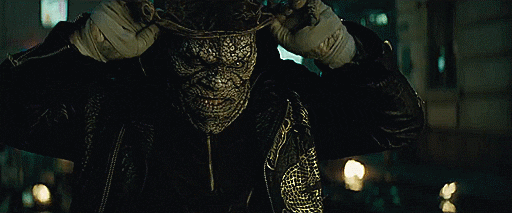 Naturally, Leto's process got real weird, real quick. He started watching footage of actual violent crimes on YouTube, until he had to outright stop himself.
"The Joker is incredibly comfortable with acts of violence," says Leto. "I was watching real violence, consuming that. There's a lot you can learn from seeing it. Not every act of violence is committed with frenzy, either. I remember learning that. People can be calm. They've made their choice and go and do something, and it's not in a frenzy." His eyes have gone cold. "It's methodical and sometimes even hypnotic and deliberate."And with what was apparently no prompting, Leto finished up his interview saying "If the Joker did this interview, he'd definitely castrate you and make you eat your own testicles. Just for fun. That's if he liked you."