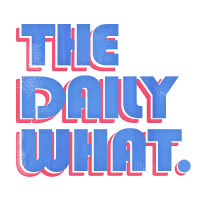 The Daily What
Police Officer of the Day: Florida Police Ticket Car With Dead Driver Inside for Four Days
Wow! Sometimes a police officer really goes above and beyond the call of duty, and this is no different.
The Sun Sentinal reports that officers in, you guessed it, Fort Lauderdale, Florida, continually slapped parking tickets on the windshield of an Isuzu Axium SUV before deciding to take a look inside. There, maybe six inches from where these officers were placing their tickets, was the car's driver dead. But who could notice that when you're writing such important tickets.
Amazing the way these proud men and women in uniform were so committed to their work of handing out parking tickets that they didn't even have time to look up and see someone dead in the car. Though it is unknown whether the body was there when the tickets first started, it was reported that the Isuzu's windows were tinted, which might account for the late discovery. Though, that would excuse away how committed to writing tickets these officers were.
The Sun Sentinel reports that an email from the assistant clerk said the city dismissed the $160 in parking fees, "due to extenuating circumstances."
Just so brave the way they wrote those tickets, didn't look at the car, and then dismissed them.