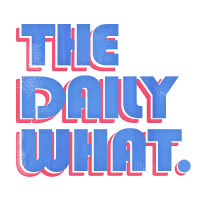 The Daily What
Baker of the Day: Living Gods Achieve Their Pie in the Sky Dreams By Sending This Pie to Space
Life hack: If your oven's on the fritz, try sending a pie to space. Wait, what?
A crew of space fanatics called SentIntoSpace, who refuse to clean their oven or something, attached a camera and GPS to a meat and potato pie and sent this baby to space. Eat your heart out, Easy Bake Oven.
According to Mashable, SentIntoSpace claims that they wanted to see if the flight into space altered the molecular structure of the pie, making it easy to bake.
Just another pie in the sky story on Twitter: a meat & potato pie was sent into space from Wigan yesterday for 'scientific research'... pic.twitter.com/OjfdS9hnfk

— BBC Breakfast (@BBCBreakfast) December 16, 2016
"It was hoped that the pie would freeze as it soared from the earth's crust and would be cooked as it speeded up on re-entry."
But we all know that it was just because their oven was broken or worse, they don't know how to use that thing. You know, sometimes it's just better to ask how to use it. Call your dad or something. Google it. I don't know.