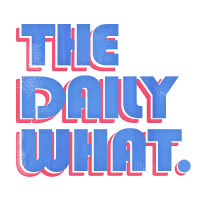 The Daily What
Update of the Day: YouTuber Responds to Hoax Allegations Regarding Racist Flight Removal
Yesterday, we posted that YouTuber Adam Saleh— who is known, in part, for a recent airport security-related hoax — was allegedly thrown off of his Delta flight for speaking Arabic. Since then, both he and Delta have responded.
While Saleh maintains his position, Delta has claimed that he was removed because "he sought to disrupt the cabin with provocative behavior."
However, as many were quick to point out, whether or not this is a prank, Islamophobia on planes and other places remains a very serious and prevelant issue.