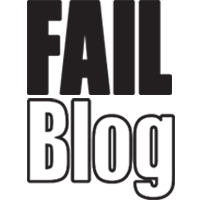 FAIL Blog
There's Girl Scout Cookie Thin Mint Beer Now, So Excuse Me While I Barf Into a Bucket As I Type This Article
Beer: refreshing when it tastes like beer, shitty when it tastes like shampoo.

For whatever reason, advertisers and men with beards have convinced us that the worse a beer tastes, the better it is. The rise of the IPA has killed the refreshing beer and has replaced it with a sticky mouth feel that people force down in hopes of "having taste." Not to be outdone by the idea that bitterness is good, one brewer is adding two really stupid ingredients to a beer: mint and chocolate.

Pardon me:


According to Food and Wine, New York's South Tier brewery is making a Girl Scout Cookie-flavored beer because everything has to be a gimmick. Marketed as a Thin Mint Stout, "Thick Mint" finally cuts out the middle man of drinking a beer while housing a box of Thin Mints because everyone likes chewing gum and drinking beer.

And here it is:




via @stbcbeer
Excuse me:
Look, not everyhting has to taste like something crazy. I know beverage makers are on this neverending quest to make drinks taste like food, but you know most of us want beer to taste like? Beer. We want a beer that tastes like a beer, not a York Peppermint Patty. Goddammit.
Also, Thick Mint? Gross.
Now if you'll excuse me: