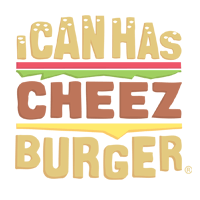 I Can Has Cheezburger?
If you can't beat 'em -- join 'em! Or something along those lines...
Meet Ibrahim Sedef, an agricultural engineer, living in Trabzon, Turkey. Sedef works in beekeeping, and has been having a problem lately protecting that precious and delicious honey from all the bears in his area. Through various different attempts, the bears kept finding ways to reach the hives. It seemed like there was nothing he could do to protect the hives from the lickerish bears... until he came up with a creative way to make the best out of this situation.
Turn the bears into test tasters.
Story via DHA
1

After numerous failed attempts at protecting the hives (including putting metal cages around them), Sedef installed photo trap cameras to track the bears and learn more about their movement and behavior.

---

2

And because bears are a natural honey loving creatures, Sedef decided to turn them into the ultimate taste testers.

---

3

Sedef set a table with 4 different kinds of honey for the bears and wasn't disappointed with the result!

---

4

As it turns out, bears have quite expensive taste.

---

5

Sedef told DNA, that the bears were drawn in by the smell of a certain type of honey.. Anzer honey.

---

6

Anzer honey was the first honey the bears constantly tasted first, and sometimes without even touching the cherry blossom honey.

---

7

This honey is bear tested and bear approved! Just 2 pounds of this Turkey honey, Anzer Bali, goes for more than $300!

---

8

Pretty cool experiment! Here is Sedef posing with some of his hives:

---