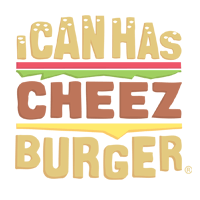 I Can Has Cheezburger?
Nursing Home In Massachusetts Uses Unusual Animals To Brighten Up Their Residences Days
Animal-therapy programs are said to decrease agitation in many nursing home residents and to increase participation. The animals are sometimes able to bring the residents out of their shells in ways that previously seemed impossible. Maybe that's why the first thing you see when driving up to the Life Center of Nashoba Valley, a nursing home in Massachusetts, is a pair of llamas. Travis the llama is the star at Nashoba Valley, ambling through the hallways every few weeks and "giving kisses." The rest of his time is spent with the other llama, VJ, in a large pasture, where residents can return the animals' visits with their families or on their own. Around the country, homes like this are using animals such as chickens, llamas, dogs and fish in their therapy programs, brightening up their residents' days.