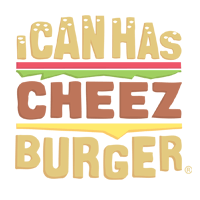 I Can Has Cheezburger?
Ready to smile? Each week we are featuring the newly adopted petsof the week! From kittens and puppies to families and seniors! Is there a lovelier sight than an animal being adopted?! We wholeheartedly thank those who have adopted, providing animals with a loving, comfortable and warm home. There's literally nothing better.
For those of you who are thinking about getting a pet, just remember; adopt, don't shop
1

"After 23 years of wishing I had a dog, we finally got one! Meet Moos"

---

2

"Adopted a new kitty. I think it's safe to say that they like each other."

---

3

"Rescued this guy from a shelter. He was there for 8 months and no one wanted him. I believe he was waiting for my wife and I. Meet Hunter Bigol Pupperton McGillicuddy."

---

4

"This is my sweet boy, Phineas, we adopted him today, he was nervous at first, but he's already settled in with our household"

---

5

"Recently adopted a buddy for my ragdoll. Was worried to leave the house, but came home to this"

---

6

"Originally adopted the kitten so my older cat would have a companion. This works too."

---

7

"I adopted Butter today and he is very excited to be in his new home"

---

8

"Adopted Milo from the Humane Society a week ago. We're excited he took a liking to us this quickly!"

---

9

"Meet my new cat, Sorren"

---

10

"My Girlfriend and I just adopted this 13 y/o cat. He is loving it so far."

---

11

"Meet Charlie. When I found him he was outside in a thunderstorm crying. He seems pretty content now."

---

12

"Day One of being adopted. Grass is good. Sun is good. Sister wore me out."

---

13

"Adopted three newborn kittens, here's to a long road and a lot of "oh my god they're so cute". Will update."

---

14

Everyone meet Marshmallow! Found her on top of my tire, under the body of my truck hiding from the rain. Picture doesn't do justice for how small she is. No chip, no one claimed her, so she is ours now!