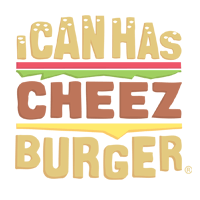 I Can Has Cheezburger?
Ready to smile? Each week we are featuring the newly adopted pets of the week! From kittens and puppies to families and seniors! Is there a lovelier sight than an animal being adopted?! We wholeheartedly thank those who have adopted, providing animals with a loving, comfortable and warm home. There's literally nothing better.
For those of you who are thinking about getting a pet, just remember; adopt, don't shop
1

"Brought home a furry friend. Named her Siri, because my name is Alexa. She likes to sleep on my pillow at night and just learned how to purr"

---

2

"Everyone, meet Smudge!"

---

3

"Found this guy today while on my cigarette break! Got him food and water and gave him vaccines! He got adopted in less than 6 hours!!"

---

4

"I got a kitten on Friday and today is the first day he's let me touch him! Meet Salem"

---

5

"First day after getting adopted."

---

6

"Meet my newly rescued pup Molly!"

---

7

"I recently adopted a 13 year old cat named Jengo and I think he really likes it here"

---

8

"Found this tiny girl trapped between some poles outside of my work today. No choice but to keep her now. Meet Ginger!"

---

9

"I've been giving the same answer for years when asked if I'm gonna get a dog . . . so meet Maybe!"

---

10

"I just adopted my first cat! Meet Sushi!"

---

11

"My Girlfriend and I just adopted this 13 y/o cat. He is loving it so far."

---

12

"He doesn't know it yet but he's about to get a forever home tomorrow!"

---

13

"Just adopted at 5 years old. Giving him a happy home."

---

14

"When I first adopted Titania I was worried Oberon would bully her. My concerns were unfounded; she turned out to be his personal devil."