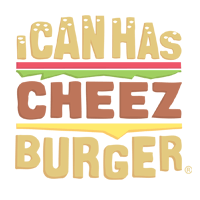 I Can Has Cheezburger?
Scott Poore, a Kansas City animal advocate, has moved into an animal shelter, Great Plains SPCA, where a three-year-old terrier mix named Queen has been for more than 400 days.
Queen was found in the shelter near his home by animal rescue officers. She was found living behind a dumpster and had medical issues that prevented her from being adopted straight away. Poore could come visit Queen every day for the past year and it broke his heart that this loving pup hasn't found her forever home.
He wanted to come up with a creative way to get people to notice Queen and his solution? To move out of his house and into hers, until she finds her forever home.
Tam Singer, the Great Plains SPCA CEO, was asked to document the experience by Poore. And as wild as the idea sounds, Singer was more than willing to help out and called the idea "fantastic."
Singer told Yahoo Lifestyle, "He has the ability to make individual dogs matter. He's helped so many of our dogs and dogs all over Kansas, More than anything, it highlights not only the plight of Queen but so many other dogs. It's magnificent."
1

On September 17th, Poore officially moved into the Great Plains SPCA with a small bed, a desk chair, and some pictures and plants to decorate.

Poore is currently sharing a room with Queen that measures 8 by 5 feet. And so far, Poore says Queen is an excellent roommate! Except when she wakes him up "every hour on the hour" when he's trying to sleep.

She sounds so darn precious, don't you think?

Poore continues to talk about his experience rooming with Queen, "Queen loves having people around. She is so lovable and affectionate. She gets up in the middle of the night and wants to play with the tennis ball or play tug-of-war."




---

2

And while people online are shocked at the lengths Poore is willing to go for Queen, the locals at Kansas City are not shocked. It's just the kind of person he is!

Poore has even started a clothing line, called Mission Driven, to he could make some income while volunteering at the shelters full time and free of charge. This new Queen campaign may be his boldest and craziest stunt to date! Yet, it's also the most successful. He's been documenting this experience on Facebook and its starting to garner nationwide attention.




---

3

And while Queen has found a suitable home for her yet, we know Poore is the man that will make it happen for this beautiful girl.

Thank you, Scott Poore, for having such a big heart! We hope Queen finds a loving home real soon!