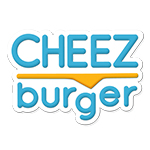 Home
Like so many things in our lives right now, stock photography is being revolutionized by artificial intelligence. This technology is so advanced that it can create completely realistic pictures of people. Generated Photos is a company that has AI generated 100,000 images of peoples faces, of all ages and ethnicities, and they're all available for downloading and use on Google Drive. Some of the photos are impossible to tell apart from real people.
But, advanced as it is, the AI making these faces still has it's flaws and sometimes botches the photos, making the people look just wrong. In the really extreme cases, the AI has created weird hats (for want of a better word) on these really happy people. And they are hilarious. Bless the AI for trying it's best, but these photos will make you ask "Why? Just why?. It seems that photographers don't have to worry about losing their jobs to AI just yet.
Metallic hat/beanie type thing. Could have it's debut in 2050?

---

Cardboard flat cap. Classic.

---

Are they goggles on his head?

---

---

Who wouldn't be happy in a tin foil hat?

---

Another charming cardboard hat. It's recyclable too!

---

This looks like a glittery liver draped over her head.

---

---

I'm confused about this one.

---

Now THIS is chic. Maybe we'll see this on the runway next season.

---

---

---

---

Whatever the heck this is, she's pulling it off.

---

---

---

This isn't strictly a hat, but...what is going on here???

---

---

The modern fireman hat for serious modern men.

---

The pink blanket hat for those who always want their blankey.

---

Not sure what is happening here, but I like it.

---

The pink mushroom elf hat.

---

To be honest I LOVE what's going on here. Even her weird eye. It's mysterious.

---

This one is the winner. Hands down. Isn't he precious?

---

A regal look for distinguished men (who like to wear lipstick).