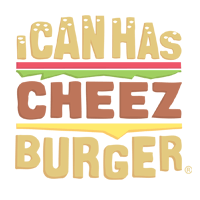 I Can Has Cheezburger?
We scoured the internet to bring you the cutest animal pictures of the week! Bringing you cuteness every week - stay tuned for next week's dose! If you missed last week's dose, and you need a cuteness overload, check out last week's here.
---

2

"A rescued baby sloth happy to be safe"

---

---

4

"One too many sips *no coffee was drank in the making of this video*"

---

5

"Picture of a baby red crab from Christmas island"

---

6

Beluga Whale retrieves a phone

---

7

"Stop! You're embarrassing me!"

---

---

9

He found the perfect spot to escape from the afternoon sun

---

---

---

12

"Oh you want a nose boop, Be there in a second!"

---

---

---

15

"Looking for cows? Meet 'Handsome'"

---

16

Baby seal gets first boop ever

---

17

"This punishment is not working..."