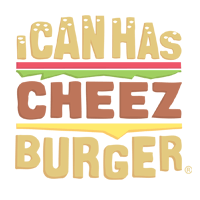 I Can Has Cheezburger?
Ready to smile? Each week we are featuring the newly adopted pets of the week! From kittens and puppies to families and seniors! Is there a lovelier sight than an animal being adopted?! We wholeheartedly thank those who have adopted, providing animals with a loving, comfortable and warm home. There's literally nothing better.
For those of you who are thinking about getting a pet, just remember; adopt, don't shop.
1

"My brother adopted a shelter cat a few days ago, and she's easily the friendliest and cuddliest cat I've ever met. This is her after knowing me for all of 4 hours. Everyone, meet Poncho."

---

2

"A friend's dog found him in a field and brought him home."

---

3

"Meet Olive. I'm taking her because she's too hyper for her current family. So help me welcome her to my tribe."

---

4

"I waited 24 years until I was in a stable enough situation to get a dog. It was worth every second - I love you Diego!"

---

5

"My sister adopted a cat. Turns out the cat was pregnant. They're as mischievous as they look.."

---

6

"I've been waiting years for a cat, I knew I *needed* one. I was renting and wasn't allowed. I closed on my first home Friday, and brought this girl home Saturday. I've been on cloud 9 ever since. Meet Duchess!!!"

---

7

"Found under the hood of our car this morning. I'm so happy I didn't just start my car. Yes, we're keeping him!"

---

8

"I always thought I'd get a big, f*** off, wolf-like dog. Saw this adorable little boy in the shelter and I was powerless. All my expectations melted away along with my heart. Meet Luke!"

---

9

"Adopted a grizzled veteran who is missing an eye, chunks out of his ears, and the ability to meow"

---

10

"His name is Noche, I adopted him this morning :)"

---

11

"I adopted the ginger one recently, found it on the street. My other cat ( who's also a rescue) seems to like him immediately."

---

12

"Meet Harry Potts, just rescued from the shelter!"

---

13

"After years of not being allowed to have a cat, meet Nico :)"

---

14

"Adopted this brother sister duo that are half husky and half miniature pinscher and we named Lilo and Stitch. I'd say they are happy!"

---

15

"This baby came walking across my driveway at 8pm, nobody in sight on my street. It's skinny, raggedy and smelled strongly when I picked it up. We have him cleaned up, fed/watered, and is now wrapped snuggly in a heated pad. I think this is my baby now."