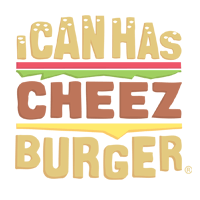 I Can Has Cheezburger?
Dramatic Video Captures the Moment Police Rescue Man Who Jumped Into Lake Michigan to Save His Dog
On Sunday January 27th, Chicago police officers from the 20th District helped a man to safety after he attempted to save his dog from a frozen Lake Michigan. Below is a letter sent from the man who wishes to remains anonymous: "I took my recently adopted dog, Pika, to Lincoln Park by Foster beach Saturday afternoon. I've been visiting that beach and park in all weathers for years with my recently deceased dog, Bowser. This was Pika's first visit to the park, he is a 9 month old American Eskimo mix. He was very excited and got away from me, ran down to the beach, and then to the edge of the large ice ridges that form during cold winters. I saw him disappear over the ridge. I ran up and looked down six feet to see him paddling in freezing cold water. He is a 19 pound dog and I knew that he would soon die from cold or drowning. I jumped in after him. The water was only to my waist and I lifted him onto my shoulder. I placed Pika above me on the ice and tried to climb out. The ice walls were bulbous and smooth with no ridge I could place a foot on. I realized I would not be able to get myself out. My hands were numb and flipper-like at this point. It took me about 20 tries to get my phone out of my pocket. Thankfully, it was water resistant and I was able to call 911..."