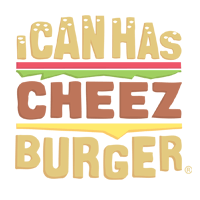 I Can Has Cheezburger?
The Brazilian and dog-loving Priest, Padre Joao Paulo Araujo Gomes, is the hero we need.
Gravatá, Brazil, is a city where there are too many stray dogs in desperate need of a forever home. Kind-hearted Father João Paulo Araujo Gomes, who is the head of the parish of Santana, brings in these stray dogs into the mass on Sundays, in hopes families will provide them with a forever home.
And it's working.
Story via Metro.co.uk
1

Pups often wander into the church and fall asleep at the altar, Father João has made the sweet canines a part of his Sunday service.

---

---

3

Father João, explained to Metro how this operation all began with an offering of cookies one day. Father João left them out in mass, and they were quickly taken by the attendees. Then he thought of an idea when he came across a dog kennel with 96 dogs.

---

4

"Then I began to bring the dogs to mass, with the same hopes of giving them away. In six months, I finished this process. All dogs were adopted. Now I work with street dogs. They sometimes come into the church looking for food and water."

---

5

"During service, we speak about dogs of the street, about how to respect and protect them. The church also helps with a castration project (to limit the number of stray dogs)."

---

6

"We also help dogs in emergencies such as victims of violence or health problems."

---

7

He really cares for the well-being of each stray

---

---

---

10

He also can't help but give them some love and attention during service

---

---

---

---

---

15

And while in the midst of helping stray dogs find their forever home, Father João couldn't help but adopted some himself. Here he is pictured with two (out of three) strays he's adopted.

---

16

They even sleep in his bed!

---

17

Thank you, Father João, for your selfless heart!