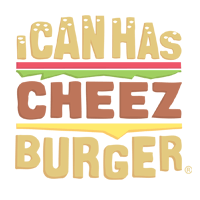 I Can Has Cheezburger?
Happy Halloween, goblins and ghouls! No Halloween is complete without sharing and seeing all the fun and creative costumes -- humans and animals!
Especially, the animals. For us, at least.
Here are 17 animal costumes we've come across that got us feeling the spooky excitement of All Hallows' Eve!
We want to see your pets dressed up! Share a picture with us, in the comments below!
---

2

"SpiderCat, SpiderCat, does whatever a SpiderCat does..."

---

3

"Cerberus's Howloween costume"

---

---

5

"Our cat was sad it was raining, so we bought him a dinosaur costume"

---

---

7

"I wanted to show off Seymour's Halloween costume! (Don't worry. His mom is a professional groomer, no cheap and/or harmful products used)"

---

8

"Aint no rules says a dog cant play basketball!"

---

---

10

"Get those costumes out of the closet, folks, it's nearly Halloween!"

---

11

"Darrrgh-win, the pirate"

---

12

"My spooky girl, ready for Halloween"

"Washable tempera paint on my 2.5yo QH, Foxy. Not anatomically accurate as we were trying this for the first time and she is still very much a baby with baby levels of patience. Still very proud of the work, and for how brave she was in front of the crowd for the costume contest! We won, although we were the only entry for our age group..."

---

---

---

---

16

"I caught It...you Cook It"

---

---

18

"Teenage mutant ninja doggo"