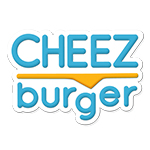 Home
They say laughter is the best medicine. And where does laughter come from? GIFs, of course! So here are twelve of the best GIFs from the past week to cure you of whatever ailment you may be suffering from. Get ready to giggle at these great GIFs.
---

BREAKING NEWS: Joker incites riots.

---

Rudely awoken from a tasty dream.

---

---

She just took ice skating to the next level.

---

---

---

That's one way to get a balloon from the ceiling.

---

---

Did you just poke me, Karen?

---

If I can't see you, you can't see me.

---

Can I be a photographer, too?