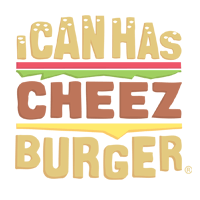 I Can Has Cheezburger?
Watch: Brave Man Rushed Into A Burning House To Save His Trapped Dog
When Jose Guzman from Pala, California, found that a fire on his neighbor's property had spread to his house, he knew he had to do something in order to save his beloved pit bull, Gabanna. The pet lover knew his dog was trapped inside the home and refused to risk her life, even as firefighters warned him to stay out of the house. Luckily, Gabanna is a very smart dog. She had curled up under a toilet in the only room of the house that wasn't on fire: "I ran through the curtain of fire and made my way through the smoke to the back of the house, where I had her chained up," Guzman told People. "It was hard for me to get her leash unhooked, but I managed to get her loose and we both ran out towards the driveway. That dog is part of my family. She's been with us through downs and ups and I couldn't leave her there. I would do it again if I had to; I would do it for anybody in my family."
Now that his act of heroism has gone viral.