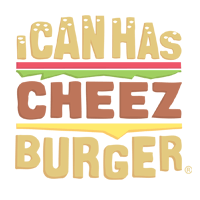 I Can Has Cheezburger?
This is such an awesome idea!
The Fargo Brewing Company, in Fargo, North Dakota, has teamed up with a rescue organization, '4 Luv of Dog Rescue,' to help find homes for dogs who aren't always the first to be adopted.
Fargo Brewery is putting the rescue pups adorable mugs right there on their label, in hopes people will adopt them.
However, Fargo Brewery and 4 Luv of Dog Rescue aren't the only ones helping out -- Northern Plains Label, a company creating the new labels for Fargo Brewery, is providing the labels for free.
The idea behind this whole idea came from 4 Luv of Dog Rescue volunteer, Jerad Ryan. According to Ryan, Fargo Brewing isn't just donating their cans for the effort – it's also donating the profits.
Ryan says the response from their tight-knit community has been "amazing and heartwarming."
1

Beer and dogs! What's not to love?

---

2

The awesome labels showcasing pups in need of homes:

"For this event we have packaged our Fargo Original Lager into 6 packs of cans where each individual can is labeled to highlight a different "Oneder" Dog! These Oneder dogs are special pups who have had a particularly hard time finding their forever home.

Some of these dogs, while being great with people, have a hard time socializing with other dogs and therefore don't get to come to foster puppy meet & greets which makes it difficult for people to get to know how great they really are! It's our hope that through this event we can raise a little awareness about these "one"derful pooches and hopefully find them homes of their own!"




---

3

Two great pups looking for a home just might find out due this new campaign!

"First is Nyx! Have you been missing the perfect welcome home committee in your life? Feeling sad when you walk in the door and there is no one excited to see you? Look no further -- my name is Nyx, and I'd be very excited to meet you! I'm super smart, I love to do tricks, and I LOVE to love my humans. I love them so much that I prefer to have them all to myself. I hear I'm a really special girl -- I hope you think so, too!


Next is Bizzy! I'm a sweet, energetic lady with a whole lot of affection to give. I enjoy my daily playtime and exercise, but I'm ALWAYS ready for snuggles on the couch. I'm very smart and can learn anything as long as there's a treat involved! I don't mind meeting other dogs -- I even walked with them in a parade! -- but I prefer to share my home and love with my humans only."