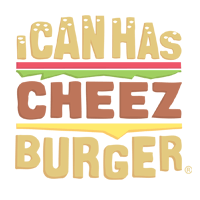 I Can Has Cheezburger?
Ready to smile? Each week we are featuring the newly adopted pets of the week! From kittens and puppies to families and seniors! Is there a lovelier sight than an animal being adopted?! We wholeheartedly thank those who have adopted, providing animals with a loving, comfortable and warm home. There's literally nothing better.
For those of you who are thinking about getting a pet, just remember; adopt, don't shop.
1

"Adopted this sweet kitten today. He went to an adopter who originally kept him in a crate with no litter box all day. But not anymore, Vinnie is getting a proper home!"

---

2

"Everyone meet our first kitten Rollie. (Named by our 5 year old) He's the sweetest boy we could ever ask for."

---

3

"My dad who didn't want a dog right after my family got a new puppy"

---

4

"My local zoo recently adopted a bobcat and it's the cutest god damn thing I've seen"

---

5

"After 7 years of being together, me and my husband finally bought our first house, and adopted our first dog. Meet Jax"

---

6

"Looks like he's ready to be part of the conversation! (Meet Gus, we just adopted him)"

---

---

8

"This is Virage, my friend's newly adopted dog. He is very playful, guess what he did today!"

---

9

"Brought her in an hour ago. This is the first time she has ever been given a ball. Now i cant get it back"

---

10

"After wanting a kit for years I was finally able to get one.... Meet Harold!"

---

11

"Got a baby cat today! Rescued from a shelter. He's pretty cute!"

---

12

"My wife and I adopting our lil baby."

---

13

"Got a new family member today. Meet Calvin the Corgi."

---

14

"My friend is looking for a dog and asked me "do you like him? Should I get him?""

---

15

"I think my cat loves the newest member of the family"