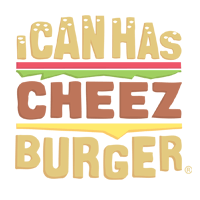 I Can Has Cheezburger?
Ready to smile? Each week we are featuring the newly adopted pets of the week! From kittens and puppies to families and seniors! Is there a lovelier sight than an animal being adopted?! We wholeheartedly thank those who have adopted, providing animals with a loving, comfortable and warm home. There's literally nothing better.
For those of you who are thinking about getting a pet, just remember; adopt, don't shop.
1

"Citrus has decided she likes being rescued!"

---

2

"She was dumped in our neighborhood so we took her in. Say hi to Maxine."

---

3

"We adopted Gypsy today :) she has nubs for back legs and she likes to fling them around when we pet her"

---

4

"Local shop adopted this little fellow. Profits have gone up."

---

5

"Meet our new boy Ace!"

---

6

"I think I got the best Black Friday Deal"

---

7

"He didn't want a dog in the house till yesterday."

---

8

Vote now for your favorite cat meme of the decade!

---

---

10

"This is Woooody, the new family member! I adopted him in a shelter. Best decision i've ever made. Now my phone is full of pictures of him. I just can't stop you know. :)"

---

11

"My girl, Trillian adopting me at the shelter!"

---

12

"Everyone meet Phyllis. She's recently adopted from a puppy farm in Hungary. She's about to start the best days of her life."

---

13

"Just brought this tiny baby home from the shelter"

---

14

"Meet 18 year old Mr. Kitty went to his forever home this Thanksgiving. Faith in humanity restored."

---

15

"Meet Pumpkin. My first pet ever, and she is such a good little girl."

---

16

"Meet Thunder, the cat I took from the streets a few days ago. He wouldn't even let me touch him back then, but today his favourite place to chill is my shoulder."