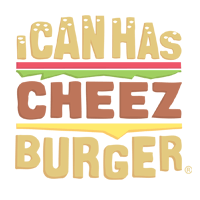 I Can Has Cheezburger?
Ready to smile? Each week we are featuring the newly adopted pets of the week! From kittens and puppies to families and seniors! Is there a lovelier sight than an animal being adopted?! We wholeheartedly thank those who have adopted, providing animals with a loving, comfortable and warm home. There's literally nothing better.
For those of you who are thinking about getting a pet, just remember; adopt, don't shop.
1

"Newly adopted kitten is a water baby!"

---

2

"Meet happy. My coworker and I found her wandering outside the office. There is a lot of traffic there so we took her inside and our boss immediately fell in love with her. He adopted her and brings her to the office every day."

---

3

"Just brought him home today and I'm in love. Meet Kevin"

---

4

"Pupper is very happy to be riding to his new home"

---

5

"Jacob was only adopted a few days ago. He's still a bit unsure but he's doing his best."

---

6

"I've wanted a kitten for the last 5 years and my wife completely surprised me with one for Christmas!"

---

7

My daughter has been asking for a puppy for year and has been taking more and more responsibilities to show us she is ready. Well this year Christmas came a little early. Meet Prince."

---

8

Vote now for your favorite cat meme of the decade!

---

9

"So the wife brought this home today..."

---

10

"My newly adopted kittens and my 16 year old dog are getting along okay"

---

11

"My wife's dream dogo just turned into her Christmas pup."

---

12

"This is Pizza, another cat that I took home from a construction site"

---

13

"After wanting a dog for years, I finally got one from the local rescue. Meet Penelope!"

---

14

"I adopted her from the shelter a couple weeks ago. She's seven and a half years old, and I wanted her to live out her golden years in luxury. She started grooming me a couple days after I brought her home. She has so much love to give!"

---

15

"Everybody meet Axel! After moving out and finding my own place and having a secure job, I have my first pup! I am extremely happy right now!"