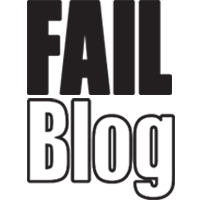 FAIL Blog
Hours After Everyone Saw Him Cry on TV, White Supremacist Richard Spencer Tried to Troll Aziz Ansari, So Everyone Reminded Spencer That They Saw Him Cry on TV
It's been a big week for the side of Richard Spencer's pride, and we're not just talking about his white pride. Hey, oh! No, we're talking about the schadenfreude of everyone seeing you cry on TV.
First, he was punched in the face when he was trying to talk about his little frog pin. Then, he said, he was "afraid it would be the meme to end all memes," which it's becoming.
To cap things off, he tried to troll Aziz embarrassment on Saturday, while Aziz was delivering his SNL monologue.
Spencer responded to Aziz's jokes on Twitter with "It seems we really triggered you?"
To which everyone on Twitter responded with, "Everyone saw you cry on TV."
via QuoteTheGuy
Check it out. This is schadenfreude at its best.
---

2

Oh, another remix. Not getting old.

---

---

4

I would love to see this. Just like when everyone saw Richard Spencer cry on TV.

i think one of you is supposed to cry on tv iirc

— eric limer (@ericlimer) January 23, 2017

---

Everyone saw you cry on TV, Richard, and it was pretty funny imho

— J Crowley (@jdcrowley) January 23, 2017

---

---

7

Now you've really done it.

---

Richard everyone saw you cry on TV

— K. Thor Jensen (@kthorjensen) January 23, 2017

---

9

Must be nice to have a safe space free of triggers.

---

---

11

And it just goes on like this.

---

12

Not all of us are so lucky.

I've cried, but not on tv and not everyone saw it.

— Lindsay McDowens (@doctormcdougall) January 23, 2017

---

13

It's gone international

---

14

What do I know you from?

---

15

Awwww... He's crying on TV.

---

16

History repeats itself.