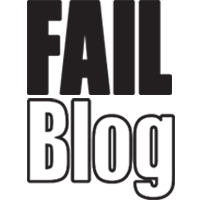 FAIL Blog
Comedian Tweets Hypothetical Torture Scenario, Twitter Roasts Comedian and Hypothetical Torture Scenario
Stop me if you've heard this one before? A baby is strapped to a timebomb...
Wait, what?
That's the joke or "hypothetical scenario" comedian Lee Hurst posed to Twitter about torture. You know, the age old questions "Does torture work?" (It doesn't).
Well, no one on Twitter liked his hypothetical scenario, and he was tortured with a real roasting because of it.
Your baby is tied to a timebomb.
You have the terrorist. He tells you you have 1 hour.
Do you #torture him to find your baby or let it die?

— Lee Hurst (@2010LeeHurst) January 26, 2017

---

2

You just smile and nod.

---

---

---

5

It's that dream where Jack turned out to be a baby the whole time.

---

6

I will never tire of these record scratches.

*Record scratch*

*Freeze frame*

"Yep, that's me - the baby. You're probably wondering how I got tied to this timebomb."

— Mollie Goodfellow (@hansmollman) January 26, 2017

---

---