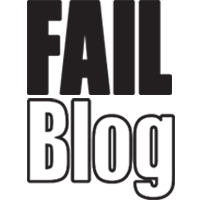 FAIL Blog
Canada Reaches Peak Canada When A Man Tries to Plow Snow With a Zamboni He Owns for Some Reason
If there's one thing Canadians like doing, it's playing into stereotypes. Whether they're being ridiculously nice and pleasant or fawning over maple syrup, our neighbors to the north love to play up their Canadianess.
Case in point, this guy who tried to plow snow with a zamboni when his town wouldn't. More importantly, this guy owning a zamboni. Who owns a zamboni? This guy. Check it out:
---

---

---

---

---

---

7

People love the zamboni, though. They just love saying it.

---

---

There was a problem rendering this tweet - it may have been deleted.

---

10

Wait, this was peak Canada.