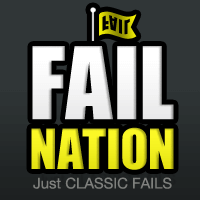 FAIL Nation
There's a Foot of Snow on the East Coast, and These Pics Prove Nobody Knows How to Drive in it
The newest storm in this year's Winterpocalypse hit the east coast of the United States this week. The storm, dubbed "Janus" by the Weather Channel (the Weather Channel has a long-standing obsession with the movie Goldeneye, as we all know) dumped snow from North Carolina all the way to Maine. In true American fashion, this didn't stop people from hilariously attempting to drive in the terrible weather. Check out the pics right here!
Cars are backed up everywhere on New York City streets:

And what isn't backed up is treacherous to drive on.

This is leading to a lot of nasty accidents:

(Either that, or these cars are engaging in what might scientifically be called "Mommy-Daddy time")

All the way in Indiana, things are looking just as bleak:

Metro drivers aren't immune to snow-driving mishaps

It's cool though, just fly out of there at LaGuardia!

Or... or not. Not is okay too.

In any case, keep on plowing and stay safe out there!