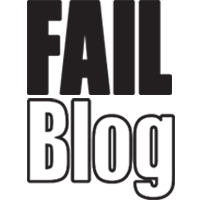 FAIL Blog
Kellyanne Conway Has Set Off Microwave Pandemonium and Now Everyone on Twitter Is Afraid to Make Popcorn
Kellyanne Conway, the architect behind the Bowling Green Massacre and the recent boost in Ivanka Trump profits, has done it again.
During an interview, Kellyanne said that in addition to the possibility of being spied on by your television and phone, camera in your microwave might also be watching you.
Q: Do you know if Trump Tower was wiretapped?

Kellyanne: There was an article this week—you can be spied on via a camera in your microwave pic.twitter.com/rObFkIrLGG

— Bradd Jaffy (@BraddJaffy) March 13, 2017
Talk about a Pop Secret.

So now everyone on Twitter has been looking at their microwave a little differently because their microwave might be looking at them.
1

Sorry, DiGiorno, it's delivery tonight.

---

There was a problem rendering this tweet - it may have been deleted.

---

---

4

First Alternative Facts, now alternative sweeteners?

---

5

Cook on high for 10 minutes. That'll do it.

---

---

---

---

---

10

Don't put this in the microwave.