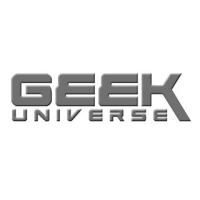 Geek Universe
Everyone planning a wedding out there should just stop. This one takes the cake (pun intended). With video games, Doctor Who and Star Wars represented, this wedding has already beat any wedding that ever may be wedded.

Let's see how.
Classic Mario Invitations

TARDIS and Mass Effect Wedding Shoes

LEGO Cake

Yoda Watches Over The Gift Favors

Mario Guest Cards

Milennium Flacon Guest Book

Achievement Unlocked


Geekiest wedding ever, or does their obvious snub of an ice sculpture Enterprise, ruin the whole endeavor?