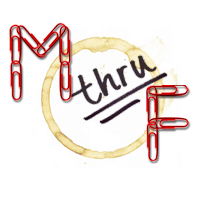 Monday Thru Friday
They Have Begun to Gather...
Ted, you aren't wearing your bunny head.
Barbara down in accounting has been planning this for weeks... Today was the day you wear the bunny head. Maybe you should just work from home. We'd all be more comfortable if you just wore the bunny head. No, I can't take mine off to talk to you. I feel better with it on.