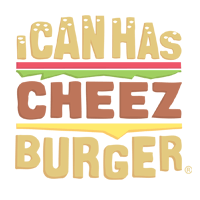 I Can Has Cheezburger?
Who Were the Best Animals of 2015?
It's time to look back and judge all the things that happened over the last year. These are the cutest, funniest and most stand out animals of 2015. Who will be named #1 out of all these spectacular species? That's for you to decide! Vote for your favorite three, daily through Friday 12/10/15.
Pizza Rat

Milkshake Squirrel

Move over pizza rat, milkshake squirrel has mouths to feed. His mouth.

Bagel Pigeon

God Bless New York City.

Depressing Toothpaste Cap Hermit Crab

Sad, dying world, at least you keep the crabs smelling minty fresh.



A Sassy, Destructive Elephant Seal

Although she doesn't seem to be very dangerous she still leaves a path of destruction in her wake.

via

The Mercury

Docking Crow and Helpful Eagle

Startled Raccoon Riding an Alligator

Boating Buddy Seal

Fluffy Cat With the Cutest Purr

Netflix Raccoon and Best Friend Dog

Koko the Gorilla, Cat Mom Extraordinaire

Koko the gorilla wants someone to take care of so she adopted two kittens. Then she does what anyone else would do when they get a kitten, put it on her head.

The "Fattest Dog" Flying in First Class

Just a Bite of Pizza Dog

There was a problem rendering this video- The video may have been deleted.

Crust first though? Interesting.

This Awkward Giant Panda

Earl the Grumpy Puppy

Demon Flour Cat

Baby Bear in a Hammock

Teddy Bear Puppy

This Chicken, Who Can FLOAT?