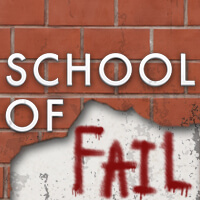 School of Fail
Are You Choosing Friends With Similar DNA?
People may unsuspectingly choose friends who have some DNA sequences in common with them, a new analysis finds.

Researchers compared gene variations between nearly 2,000 people who were not biologically related, and found that friends had more gene variations in common than strangers.

The study lends a possible scientific backing for the well-worn clichés, "We're just like family," or "Friends are the family you choose," the researchers said.

"Humans are unique in that we create long-term connections with people of our species," said Nicholas Christakis, a social scientist at Yale University involved in the study. "Why do we do that? Why do we make friends? Not only that, we prefer the company of people we resemble."