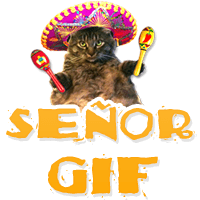 Señor GIF
After the viral fame of Tesla's CyberTruck, its rough for any company to pull off that kind of hype. But one company doesn't need to destroy supposedly bulletproof glass to prove they have a contender to bring to the fight. Rivian is not a Kickstarter startup looking to generate interest. The company has recently completed over $1.3 billion in funding from Amazon, Ford, and Cox Automotive. Amazon alone ordered 100,000 of the vehicles.
The company had over 100,000 pre-orders before the vehicle itself had even been unveiled, and a few weeks later that had tripled. The focus of the company was to make a truck that could get down and dirty as much as the rest of what was on the market, unlike the Tesla offering. And also combine that with the needs of conservation-minded consumers.
No gimmicks here, this car is made to take a beating. It has a range of over 400 miles, and comparable acceleration times to a supercar.

---

The Rivian is designed to go wherever you want it to, and bring you to your favorite natural spots without fretting about damaging the delicate workings of an electric car.

---

The company did not spare expense on the interior, with leather, wood, and massive displays both for the gauge cluster and entertainment systems.

---

The company maximized all possible storage options to make sure you could pack for any getaway comfortably, all while actually seeing out of the back window.

---

Not only is the acceleration quick, but those who have tried the car have raved about its handling, and each wheel has its own electric motor.

---

This car can tow up to 11,000 pounds, and includes advanced self driving and other smart features

---

From the land to the sea the Rivian is suited to practically any drive-able environment

---

---

There will also be a camper version of the vehicle, that will allow you to have a pop-up tent ready and waiting whenever you need.