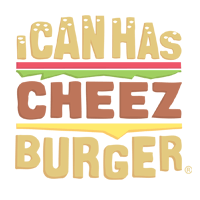 I Can Has Cheezburger?
Meet Bellabot! Probably the coolest, and most definitely the cutest, robot to come out of this years tech expo.
Bellabot was revealed at the 2020 Customer Electronic Show (CES), in Las Vegas. Developed by the Chinese company PuduTech, this robot cat waiter who has got the tech word buzzing -- and cat lovers, as well!
Picture this: the year is 2020, you sit down at a regular restaurant, and instead of interacting with a sassy waiter you interact with a sassy cat robot. Who wouldn't want that?
Story via Telegraph
1

The Bellabot's body consists of a stack of shelves, for carrying food trays. And the head and face have the personality of a crotchety feline.

---

2

Bellabot is able to carry and deliver up to 10kg of restaurant orders to hungry customers, and does with with a classic sassy feline attitude.

---

3

Bellabot moves automatically throughout the restaurant, meowing at customers when it arrives with their food. It also takes on some cat-personalities meaning that customers can engage with Bellabot.

---

4

A customer can 'scratch' behind the ears or pat the head and Bellabot will purr as a result. However, just like a cat, if you pet or scratch for a moment too long, its mood will quickly change.

---

5

"BellaBot shows you a lovely face in the screen when you touch its ear," said PuduTech. "But if you keep doing so, it gets mad to remind you not to interrupt its job."

---

"BellaBot is the least delivery robot product of PuduTech. It interits the favorable of its previous generation product on one hand, such as, the four layers large-sizes tray structure, rich delivery functions, highly precise positioning and navigating capacity, stable and efficient scheduling system, and on the other hand, shows breakthroughs in appearance design and man-machine interaction as well, which make BellaBot a new type of "cute but powerful" delivery robot that is popular in this field."