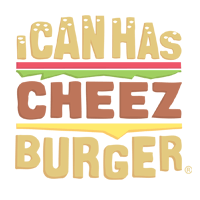 I Can Has Cheezburger?
Dogter just called! We've got your cuteness prescription filled for another week!
Nothing -- and we mean nothing brings on those warm mushy feeling like a huge dose of animal cuteness! We scoured the internet to bring you the cutest animal pictures of the week! Bringing you cuteness every week - stay tuned for next week's dose! If you missed last week's dose, and you need a cuteness overload, check out last week's here.
---

2

"This is what a baby hyena looks like"

---

3

"A lady being greeted by the lions she helped raise as cubs"

---

4

"She visits me every day when I get home. Her name is Darcy."

---

5

"Allow me to introduce...possibly the cutest otter on planet earth"

---

6

"Cheetahs are the largest feline capable of meowing"

---

7

"0.74lbs ball of hatred"

---

8

"Baby kangaroos saved from the Australia fires"

---

9

"We completed a new puzzle, but our puppy managed to snag a piece and destroy it, so we had to improvise."

---

---

11

"Look at that smile on my sweet boi"

---

12

"The way he looks back, unsure whether to stay or go..."

---

13

"The airbnb I am staying at has a host dog who roams 10 acres of land and will bring you to a waterfall, up a trail, and back to where you're staying. He showed up at the side door today and we followed him"

---

14

"What a cute little thing"

---

15

"A sneaky winter's kiss"

---

16

"Turkish cat listening to the sermon in local mosque. It just sat there quietly the whole time."

---

17

Cute rat takes a bath!

---

18

"Summer floof vs winter floof"