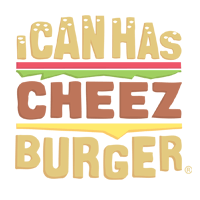 I Can Has Cheezburger?
We searched through the most liked cat pictures on the subreddit r/cats, this week, and we decided to share them all with you!
The pictures all have one thing in common, and that is, of course, cats. However, that's where the similarities end.
There are images of hilarious cats being hilarious, adorable-ness (naturally), rescue and loss. We wanted to take a moment to appreciate the beauty of all these cats and remember those who have recently left us, they may be gone but never forgotten.
1

"This is Lulu. Lulu 11 & is usually shy and grumpy...unless she has her banana"

---

2

"World, meet Worsley. He cries until we open the window for him."

---

3

"Sandwich only sits with my wife, but I think I found a way to beat the system"

---

4

"My girlfriend and I's cat is full of adventure. Here's him exploring the ceiling/top of the bathroom door. (also have no idea how he fit, let alone got up there in the first place)"

---

5

"Yesterday I said goodbye to my best friend, Sneaky. She was the prettiest and simply the best. I'm a complete mess but at least she has peace."

---

6

"We got a pet cam to check in every now and then. Tuned in today to see it on the ground like this."

---

---

8

"That's exactly what I expected"

---

9

"After 6 long weeks missing in the cold and snow, someone finally found my cat. This is her reunion with her brother, who missed her dearly."

---

---

11

"She just does it for extra cat chow on the weekends."

---

12

"This is how my cat "sits" in front of the table"

---

13

"My cat was severely abused as a kitten and I rescued her. I was only 18 and the shelter tried to convince me she was unadoptable due to her behavioral issues. She was terrified of touch, noises, and unexpected movements. It took six years of love and --

nurturing, but here she is asking for pets"

---

14

"Last October we celebrated her first birthday"

---

15

"Got a second cat to keep the first one company while we were gone. This is the result..."

---

16

"We've had her since November and every single day we forget she's deaf. Constantly making noises at her, remembering she's deaf, repeat cycle til you die. This is Toast."

---

17

"He is the chosen one"

---

18

"I've been struggling with depression/anxiety since I was 15 years old. I always thought I didn't deserve to be happy. Although my life definitely has it's rough moments...knowing this little guy can feel relaxation and love with me gives me a reason to -

- keep going. I love you Phillip."