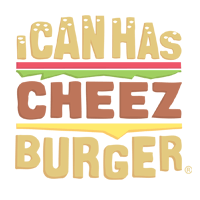 I Can Has Cheezburger?
When Twitter user @garo004giru found an abandoned kitten, there was no way they couldn't leave her out there on her own!
They decided to adopt her and welcome her into the family... of six ferret brothers.
This is the story of Komari, the kitten who grew up with six ferret brothers, and is loved by them all.
1

Meet Komari! At five weeks, she was found abandoned and all alone. Looking hungry and sickly, she needed a new home.

---

2

Little did Komari know, the family that took her in had six ferret big brothers -- all ready to greet her! After a proper introduction, Komari fit right in and her new brothers welcomed her with open paws!

---

3

They love to play and cuddle with each other.

---

4

They also like to eat their dinner together.

---

5

Her ferret brothers are very protective of Komari.

---

6

Komari became the not-so-little sister as time went on...

---

7

But no way something like that would stop these cuddle and love fest!