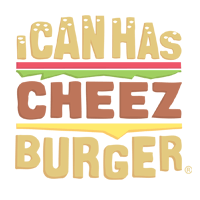 I Can Has Cheezburger?
Ready to smile? Each week we are featuring the newly adopted pets of the week! Is there a lovelier sight than an animal being adopted?! We wholeheartedly thank those who have adopted, providing animals with a loving, comfortable and warm home. There's literally nothing better.
For those of you who are thinking about getting a pet, just remember; adopt, don't shop.
If you recently adopted a pet, shoot us an email to be featured in next weeks list!
1

"Covering a story at an animal shelter, a journalist was grabbed by this dog and wouldn't let go. The journalist eventually adopted him!"

---

2

"My friend got her old cat a kitten! They really love each other"

---

3

"This Cat. Perdita. Called "the world's worst" and "just a jerk" was finally adopted from an animal rescue in Spruce Pine, N.C. "Not for the faint of heart," and doesn't like hugs, she is not good with kittens, children or dogs, either. She could be so --

-- troublesome the shelter agreed to waive the fee"

---

4

"My dad (who's not a dog person) recently adopted a senior dog while his wife was looking at puppies. "I just couldn't stand to imagine him alone at that age," he said. Meet his new goodest boi "Rock!""

---

5

"My cat had anxiety issues, so we adopted a little sister for him."

---

6

"This girl was rescued and we have been fostering her for about 5 months. With a big adoption event for our rescue coming up we decided we couldn't let her go to someone else and decided to make her our Furever Valentine. She has her quirks but has been -

-- an overall great girl for us."

---

7

"Adopted this little guy from a shelter. He ate a ton of food and made himself right at home; I think he likes it here."

---

8

"Eight week old Nala was rescued and adopted into a loving family."

---

9

"Have grown up with cats for the majority of my 31 years on this Earth, but this is the first one I get to call my own. Meet Ruby."

---

10

"Today i adopted Gracie."

---

11

"Life has been a little better with my new gal."

---

---

13

"Went to the pound just to see look. An hour later we left with this handsome gentleman. Meet Murphy"

---

14

"Say 'Hi' to our adopted cutie Billie"

---

15

"I guess you could say adopting a dog was the best decision I could've made for both of us"

---

16

"I'm her eyes and she is my heart."

---

17

"Adopted her today! Finally peeking out of the couch."

---

18

"Adopted this girl from the Humane Society"

---

19

"I just adopted these two today. They're under my bed adjusting still, but here's a photo of them at the adoption place. Meet Jack(right) and Danielle(left)"

---

20

"I rescued a pregnant street dog and her babies really enjoy hiding."