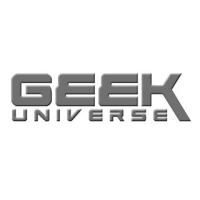 Geek Universe
The Pokémon Sun and Moon demo has no shortage of secrets, but the mysterious old man NPC that you meet for the first time at the end of the Mahalo trail has players convinced there's something more than meets the eye to him...even though he insists he's totally normal.
1

Presenting, quite literally, the 'mysterious old man':

---

Advertisement

2

'Mysterious' or more like *creepy*

"I stayed up all night just thinking about how creepy he was," said YouTuber GoodguyGastly in that video above...

---

3

Honestly though, is this just some big 'ol joke, or are we looking at some sort of in-game legend?

---

---

Advertisement

5

Even if the 'mysterious old man' is just some creepy old dude, there are plenty of easter eggs.

Like, the 'Ghost Girl' in the video above.

---

6

Lastly, the biggest and most twisted mystery--are humans dating Pokémon now?