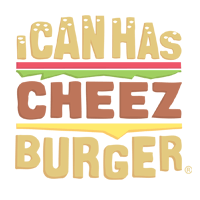 I Can Has Cheezburger?
Corgi butts. We've all seen them, and yes, we all are slightly unnaturally obsessed with their adorable behinds.
It's actually become quite a phenomenon! What began with the corgi booty soon then turned into a bee booty obsession and even hamster booties!
No animal booty is safe from us animal obsessed humans.
Since the corgi butt craze, corgi butts have been seen in the most unusual places -- from everyday items to food! And now, you can finally have a corgi butt yourself. With corgi butt leggings, by Etsy user PrincessNuggetShop, your dreams of having a corgi butt can finally become a reality!
1

Do you see this fluffy booty? It can be yours.

---

2

Introducing -- Corgi Butt Leggings!

---

---

4

Can't tell the difference

---

---

6

Perfect for walking your corgis!

---

7

Here are some other corgi butt items that we've recently seen:

---

---

---

10

More corgi butt pastries

---

11

And even a corgi butt beret.

Don't ask why, just say thank you that you live in a time where someone out there is wearing a corgi butt beret.