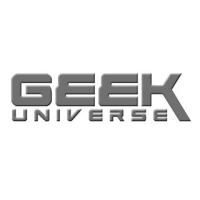 Geek Universe
Ezra Miller of 'The Flash' and the upcoming 'Justice League' movie is DC through and through (probably contractually tbh).
Today he was bewildered and a bit put out when he was asked to sign a poster of marvel's TV show, Agents of S.H.I.E.L.D.
He tactfully explained to this clueless individual why he couldn't sign the poster.
"It's so obvious that I can't sign that. I'm sorry," Miller said.

"You understand why I can't sign that, right?" Miller asked. "Find me something else and I'll sign it!"
"It's DC! They're competing comic book houses," Miller replied to the clueless fan, who seemed to have no idea what the difference between the two publishers was.
"Yeah, I'm dead sure." Ezra replied when asked again if he was sure he couldn't sign it.