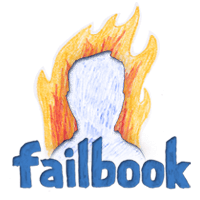 Failbook
Jeffrey is the best friend of teen Nicole Aramboles, and neither of these two could've anticipated the kind of buzz Jeffrey's good-guy-bff-move was going to stir up when he delivered a simple hug at...well...2am. 40,000 retweets later and a lot of thirsty tweets, let's just say it looks like Jeffrey won't have to worry about being friend-zoned by a lot of people that saw this on Twitter. All in all, chivalry ain't dead folks. At least we think.
1

First, Jeffrey's original shining and chivalrous moment:

---

Advertisement

2

Annd now bring on the fan club!

---

---

---

Advertisement

---

6

At the same time, plenty of Twitter has the running theory Jeffrey's in fact, in love

---

---

Advertisement

8

But back to the people out there that just can't even with King Jeff right now.

---

---

---

Advertisement

---

12

But, the doubters or the haters or whatever you call 'em will always be out there:

---

---

Advertisement

14

And lastly it looks like Jeffrey's BFF had to lay down the truth for everyone...